Fiber Cement Siding | James Hardie Siding
Hardie siding is a very common title for a particular siding material. Made from fiber cement—the combination of wood fibers and cement—Hardie is actually a brand name. The largest manufacturer of fiber cement paneling is James Hardie. This construction company was the first to invent the material and bring it to the housing market. The material was an instant success, with home and business owners alike singing its praises. The highly durable, good looking exterior is popular for good reason. When compared to other exterior products such as vinyl, Hardie siding is much better able to replicate the appearance of brick or natural wood. As an additional bonus, it does not require nearly as much upkeep as natural wood exteriors do.
HISTORY AND MANUFACTURING OF FIBER CEMENT SIDING
As is indicated by its name, fiber cement is made from a combination of wood fibers and cement. These two materials—when combined with water, adhesive, and sand—are rolled out and pressed into long sheets. These sheets are then baked, removing all of the excess moisture. When the process is complete, the result is a durable, tough, and sturdy paneling for building exteriors. From beginning to end, the production process takes something between 24 and 48 hours to complete. A majority of manufacturers guarantee the product, ensuring that it will hold up for twenty-five or more years. Each brand, though, varies in quality. The main point of differentiation between brands is the adhesive that is mixed in to combine the wood and cement.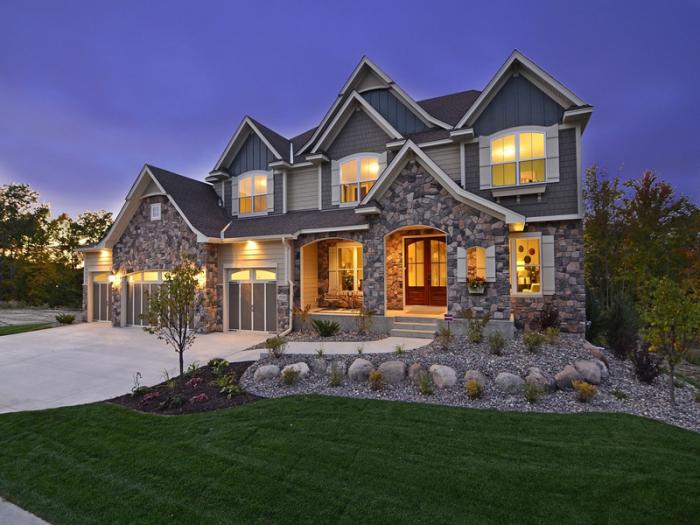 Often referred to as "James Hardie" or perhaps just "Hardie" siding, fiber cement is a popular product. It's secondary title is a reference to its inventor, James Hardie. James Hardie brought fiber cement siding to the market in the 1970s. The product was quickly popular and his company grew considerably. It wasn't long before competitors started popping up with a similar material. Still to this day, though, James Hardie's company is at the top of the sector. Engineers are constantly refining and improving upon the founder's original product. Fiber cement siding today is more easily workable, weighs less, and offers greater aesthetic appeal than the versions that came before it. The company has also expanded its line to offer customers a variety of products engineered for different weather conditions.
ADVANTAGES OF FIBER CEMENT SIDING (HARDIE SIDING)
Fiber cement is a very popular siding material, competing with vinyl for the top spot. This is no surprise as the material offers a beautiful combination of many of the benefits of the exterior materials market's other products.
A few of the many benefits that fiber cement offers are:
High Quality Appearance
An all-purpose material, fiber cement can be fully customized to meet your needs. The easily malleable material can be shaped to appear like brick, stone, and even natural wood.
Longevity and Durability
When properly installed, fiber cement materials are practically impermeable. Due to their cement composition, they are unaffected by moisture and can last for upwards of fifty years in beautiful condition. A tough material, fiber cement is also resistant to impact and rarely dents or breaks.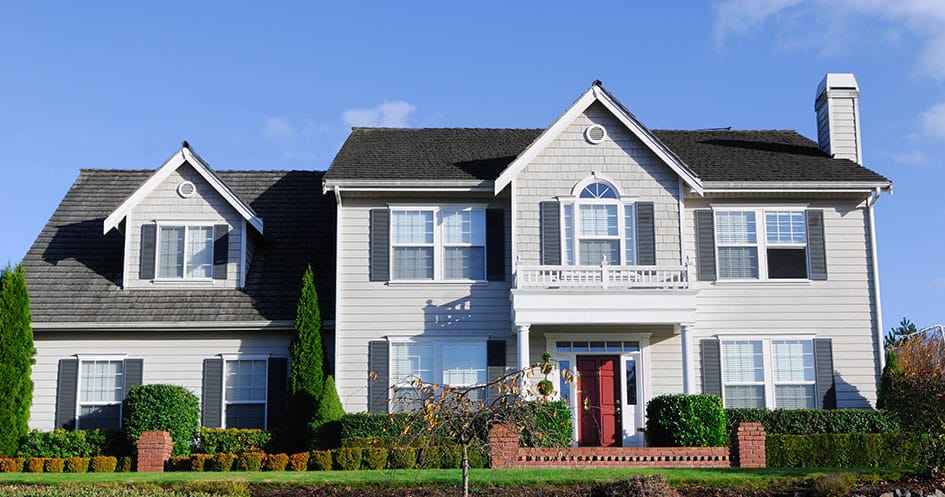 Pest and Decay Resistant
Fiber cement's most common competitor, natural wood paneling, is a beautiful material, but highly susceptible to rot, termites, and other forms of decay. Hardie siding is, in opposition to this, incapable of rotting and not attractive to termites. This is a particularly advantageous feature for wet or shady regions, as rot and pests tend to take over in these areas.
Stable and Easy to Paint
Thanks to its synthetic construction and resultant impermeability, fiber cement siding is not subject to changes in size or shape in accordance with the weather. Thanks to this material stability, paint applied to Hardie siding rarely suffers damage and lasts very well. A single paint job can last for up to fifteen years if it is taken care of. Additionally, when it is time for fiber cement paneling to be repainted, it does not need to be scraped or sanded first. As the boards have not stretched or bent, the new paint can simply be applied directly over the old paint.
Flame Retardant
With it's cement composition, fiber cement paneling offers an extremely high level of fire resistance. Its non-flammable nature provides homeowners and business owners alike with significant peace of mind. In some cases, fiber cement can even offer savings on fire insurance policies.
Available in Primed or Pre-Painted Varieties
Most producers of fiber cement siding offer primed or pre-painted materials to their clients. Home and business owners who choose pre-painted siding panels will typically receive a warranty from the manufacturer. Average guarantees are around fifteen years. Pre-treated versions of the material do tend to be more expensive, but the quality and durability of factory paint is significantly longer than aftermarket paint, making it worth the investment.
James Hardie Colors available:
| | |
| --- | --- |
| | Arctic White |
| | Navajo Beige |
| | Cobble Stone |
| | Traditional Red |
| | Woodstock Brown |
| | Autumn Tan |
| | Sandstone Beige |
| | Monterey Taupe |
| | Heathered Moss |
| | Boothbay Blue |
| | Countrylane Red |
| | Khaki Brown |
| | Timber Bark |
| | Mountain Sage |
| | Evening Blue |
| | Iron Gray |
| | Chestnut Brown |
| | Aged Pewter |
| | Sail Cloth |
| | Gray Slate |
| | Rich Espresso |
| | Light Mist |
| | Night Gray |
| | Pearl Gray |
Manufacturer's Warranty
Typically lasting between thirty and fifty years, a manufacturer's guarantee protects against a variety of product flaws. These guarantees only cover factory defects and are not responsible for inflicted damage. Warranties make fiber cement siding a solid financial investment.
FIBER CEMENT SIDING INSTALLATION
There is little to no upkeep involved with fiber cement materials, and it offers huge boost to your home's curb appeal. If you are looking for a top-notch, inexpensive, low-maintenance material that will update the appearance of your entire home, Hardie paneling might well be the right choice for your exterior. If you are looking to install fiber cement paneling on your home, it is highly advisable that you seek out a highly experienced contractor to take on the project. The installation of the material is just as important as the material itself. If Hardie siding is installed incorrectly, the material is likely going to see decay and damage more rapidly than it would if it were properly installed. It is also a good idea to check with your insurance company and see what they say about siding. In some cases, improperly installed exteriors can invalidate certain plans.
We would love to help you with your construction project. Call now to find out how we can make your home more valuable, prettier, and safer through the installation of Hardie siding.
Call for a free estimate on your home or building: +1  (402) 307-6363
Or E-mail: info@SidingInOmaha.com