Residential Siding Contractors
Omaha Siding offers commercial and residential exterior siding installation for remodeling and brand new construction projects. Our company is based on our two major values:
– Every member of our crew is committed to providing Omaha area residents with the absolute best workmanship in the exterior/siding industry.
– We strive to be completely transparent about cost and provide customers with affordable, quality service.
We take pride in our excellent customer reputation and would be glad to show you what our clients say about us.
Some major advantages of working with Omaha Siding include:
Remarkable Reliability
– Our company is one of the major industry leaders in the Greater Omaha Area. We bring the best work in the business, offering high quality home renovation, commercial real estate improvement, and new construction.
– Every member of our crew is experienced and capable. We can install any exterior material with expert technique.
– We bring all materials and tools required–you don't need to purchase anything extra.
– We stay on schedule with every project, from single-family homes to corporate buildings. We know that your time is important to you.
– We offer additional construction services–our crews have expertise in a wide range of services.
– When your project is complete, it will be on time and within your budget.
– Our materials are available in a wide range of colors, making it possible to accommodate nearly every style.
– We are the best company for the job–if you are looking for low-maintenance, high-quality siding installation with materials such as fiber cement or vinyl, we can help. Such an investment will add resale value and aesthetic appeal to your home.
– From picking out your siding materials to adjusting your color palette, we here at Omaha Siding are more than glad to share our knowledge and expertise.
– All members of our team take pride in our work and in the top-notch materials that we use.
– We are highly accessible and always available for siding repairs down the road.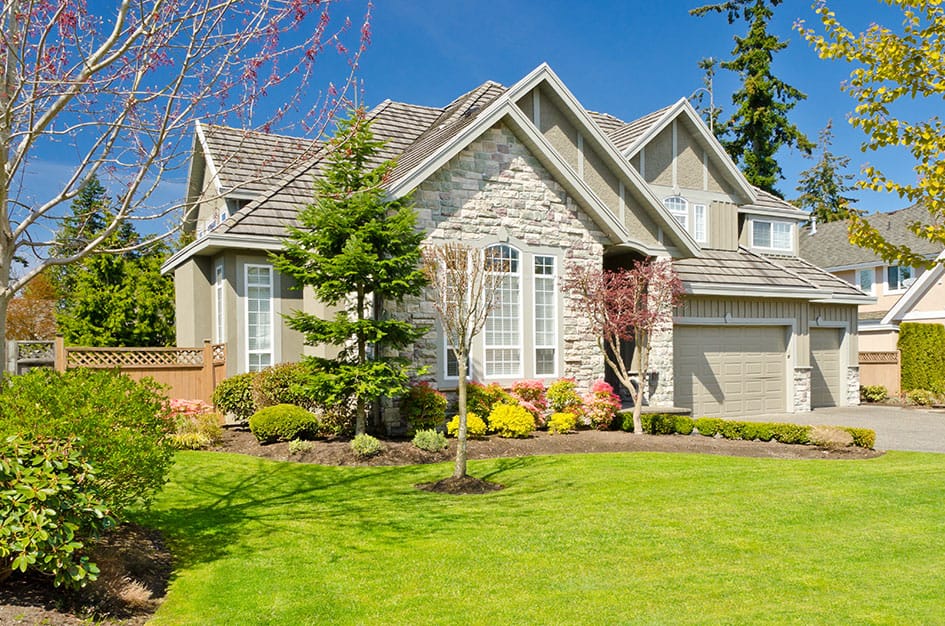 With Omaha Siding, you are able to relax and know that your construction project is in the hands of well-trained, highly experienced professionals. We pride ourselves on productive efficiency, getting the work done, and done well, in a small amount of time. We are particularly well-recognized for our work on residential buildings (single-family and multi-family homes), though we also hold extensive experience in installing commercial exteriors. Our top-of-the-line tools and materials, combined with the training and expertise of our crews, means that your siding installation will go smoothly, be on time, and on budget.
There are many benefits to having new siding installed on your home:
– Resale value of the building increases.
– The color and texture of new siding are highly enjoyable.
– You have more free time on your hands as the exterior of your home now requires less upkeep and elbow grease.
– Feeling confident that your investment will continue to serve you well in the years to come.
– Resting easy in the knowledge that you have chosen a well-reputed, well-experienced company to install your new siding.
It is typically quite simple to maintain new exterior siding, but the first step of installation can be more difficult. With Omaha Siding, this step is a cinch. We can have your brand new fiber cement or vinyl siding up in no time. Our crews are always glad to use their knowledge to help you, crafting a beautiful new exterior that will last for years.
EXPERIENCED SIDING INSTALLATION CREW
Advantages of Omaha Siding:
– A top-ranked exterior installation company, we serve home and business owners across Nebraska. From Omaha to CITY to CITY and beyond, we are the best for the job.
– Omaha Siding has top-notch installation crews that are ready to take on large-scale commercial projects.
– The high-quality materials that we use enable us to access a wide range of colors, styles, and textures so we can meet your style needs.
– We are very familiar with our materials, from aluminum to cedar, vinyl to fiber cement, stone to LP siding, and more. This high level of familiarity means that we can easily install any of these materials in a wide variety of combinations.
– We are not only industry-standard compliant, we go out of our way to exceed expectations.
– Omaha Siding is the best option for anyone looking for low-maintenance, high-quality exterior.
– As a local company, we are only ever a phone call away.
Why should Omaha Siding be your installation contractor of choice?
– As a locally owned and operated company, working with Omaha Siding is working with your neighbors–neighbors with a fantastic reputation for installing a huge variety of siding materials and performing all kinds of related construction tasks.
– Omaha Siding employs a number of well-trained crews, with each team possessing all necessary skills and equipment to get the job done right.
– Omaha Siding can install brand new exteriors on townhouses, private homes, and condominiums.
– All Omaha Siding employees take great pride in their ability to keep to the stringent schedules of commercial building projects.
– Omaha Siding is well prepared to take on everything from small, single-family homes to large, commercial structures.
– Offering years of experience with the restoration of heritage buildings, Omaha Siding can install and repair exterior in such a way that you will not even be able to tell the difference between the old and the new.
– Omaha Siding hires highly-qualified siding experts. Our customers can rest easy knowing that the service they are receiving is the absolute best available.
– Omaha Siding creates highly detailed exterior installation plans based off of your home blueprints.
– We can install environmentally friendly materials on your home if you would prefer it.
– Omaha Siding is able to offer all potential clients a project quote free of charge. We send a skilled member of our team to assess your project, read the blueprints, and draw up an estimate. The quote will then be faxed or emailed to you with no obligation.
– Word-of-mouth is our largest source of new clients. Pleased clients are always quick to tell friends, neighbors, and colleagues about our work.
– At Omaha Siding, we are constantly improving our customer service and always ready to help you with any construction need that may arise.
Call to request a free estimate: +1  (402) 307-6363
Or E-mail: info@SidingInOmaha.com